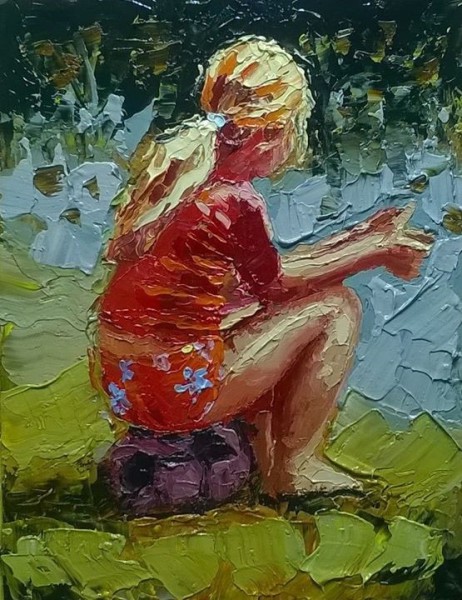 Oil painter and charcoal scratcher. I exhibit my work in South African galleries throughout South Africa.

Feel free to leave comments and if you would like to receive discounts on my work please register and lets paint!

South African Post Contemporary Painter
I work Alla Prima, wet into wet . 

All important to me is textures for a painting. I feel it should look as interesting from afar as from up close. From a distance my work should look realistic as I take pride in painting my figures in proportion to what it should be in life . I paint using the Alla Prima (Wet into wet) technique.

My influences are Pierre Auguste Renoir, Richard Smidt, van Gogh, and Rembrandt.

Currently I'm exploring Impressionism and Post-contemporary painting.

"Cara playing at the pool"